TRAVIOLA B2B
Online Reservation System
Traviola B2B is a flexible and scalable multi-function reservation system, allowing the modern travel companies to aggregate content from various sources and to distribute it through the desired selling channels.
Built on top of clouding infrastructure, Traviola B2B provides tools and support to develop and compete ahead of the industry curve.
Traviola B2B is the perfect solution for:
Travel Wholesalers

allowing them to distribute services to their reselling network.
Online Travel Agencies

who follow speed and accuracy in an end-to-end API to expose their services to the web or mobile apps.
Tour Operators

that combine pre-built holiday packages with the dynamic packages resulting from the inspiring builder coming with Traviola.
Any company

that can use Traviola as a gateway connected to their own reservation systems.
With a continuously expanding network of suppliers, which now contains over 200 available integrations, Traviola offers the travel agent access to multiple travel services, available for search and offer, reservation, and post-booking management.
The system covers the sales process at 360 degrees around the reservation, covering all areas of interest: from invoicing and payment to reconciliation, from travel documents to automatic notifications sent to tourists.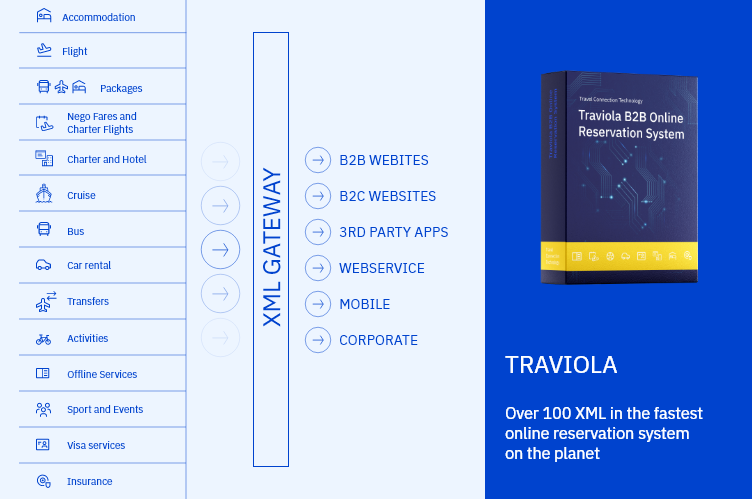 What travel services can be booked in Traviola B2B?
Flight (both GDS's content and Low-Cost Carrier)
Packages (from the connected tour operators, prebuilt in the Inventory System, or dynamically defined in Traviola)
Nego Fares and Charter Flights
Charter and Hotel (bundled services being booked in the same step)
Bus (from the integrated suppliers or hosted in the Inventory Management System)
Offline Services (the user can add offline bookings for most of the services)
Results available instantly. Mapped and deduplicated content. Innovative search facilities.
The asynchronous search for all services available for reservation means that the results are displayed almost instantly for any search. Thus, for example, 2000 hotels for a destination like London are displayed to the agent in less than 6 seconds. The results are deduplicated, and the content is rich and unified.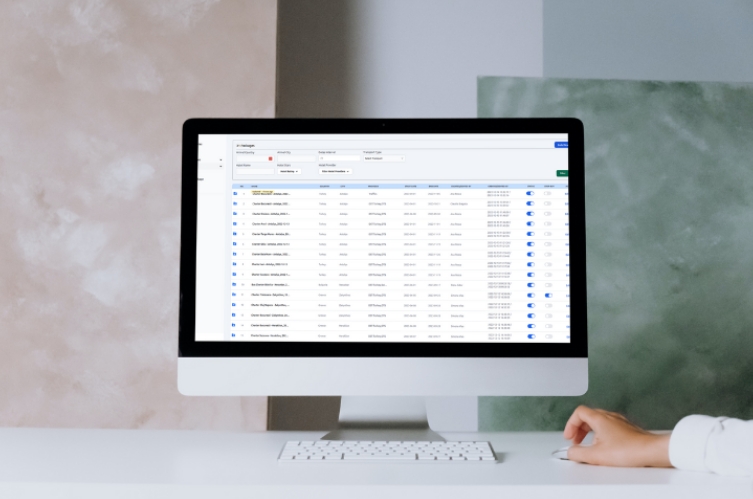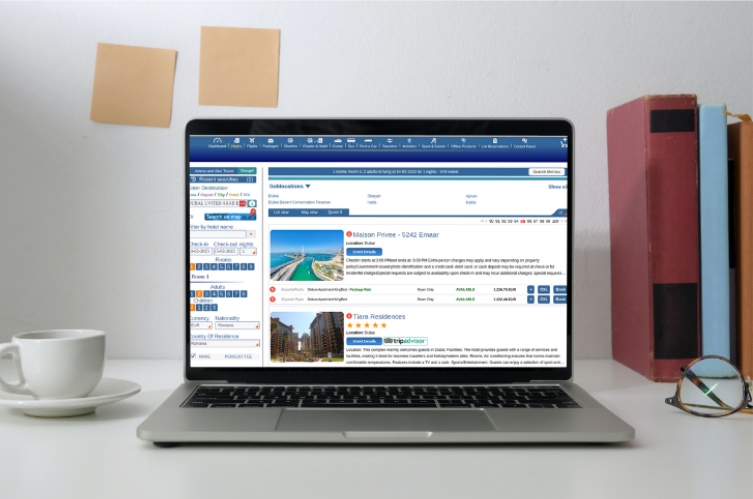 The process of searching for the perfect hotel for the client is a demanding task, and Traviola treats this subject with innovation, speed and efficiency. Traviola permanently indexes complex dictionaries of airports, destinations, hotels, and points of interest, mixing various content sources and a multitude of algorithms, resulting in a natural experience for the travel agent. From the first characters entered in the search form, the system naturally suggests all types of entities suitable for the entered information.
Thus it is possible to search by geographical regions, airports, hotels, or hotel chains, by cities, or around points of interest in a destination. It can be searched on the map, in a certain area or directly by a postal address.
Typing mistakes are also allowed because Traviola will correct the information based on a phonetic analysis of the entered elements, suggesting the correct term. In this way, a mistake like "Prgue", will suggest the destination Prague based on the phonetic analysis algorithm.
Fast, easy, and intuitive dynamic packages builder.
Traviola is able to open for sale vacation packages using a configurator in a few simple steps. You select the period and length of stay, set the transport, choose a charter flight, bus, or scheduled flight, select the desired destinations together with the hotels you want to package, then configure the price rules, and the products are immediately available for sale, together with the predefined ones.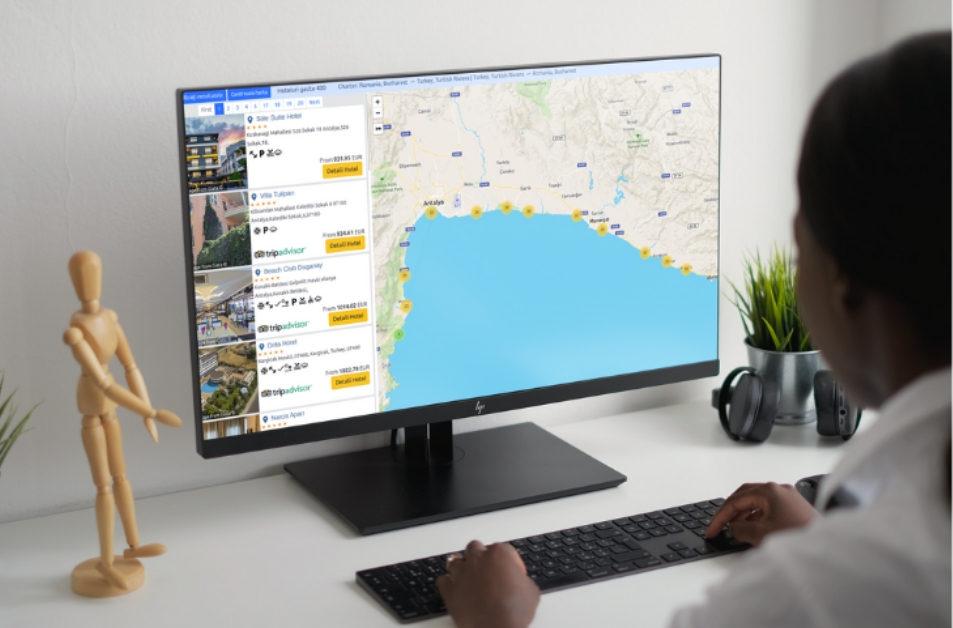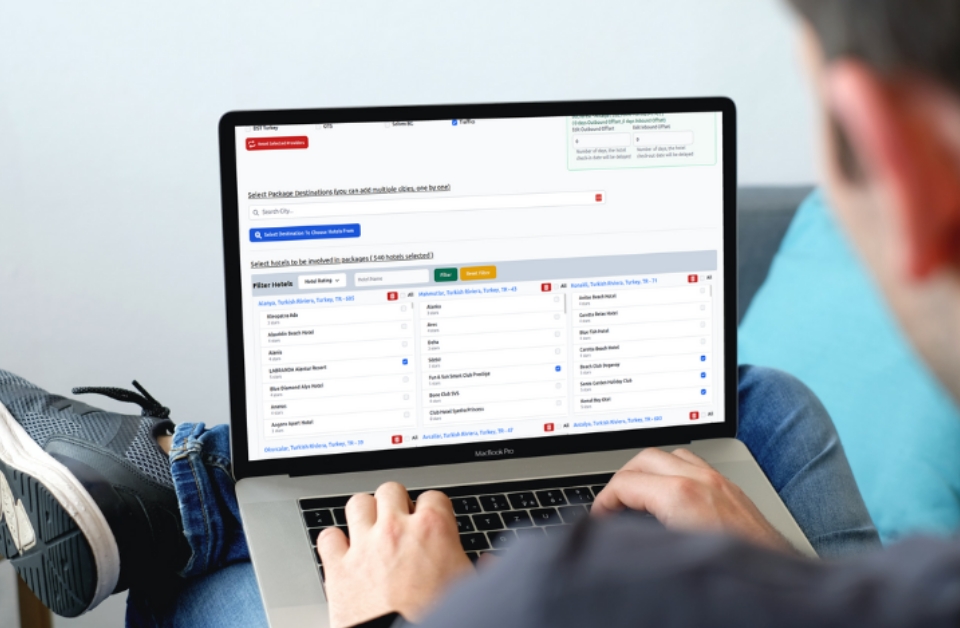 It's so simple, it takes a maximum of one minute and you can start the tour operation on a new destination, without having the contracts loaded in the inventory system. Reservations will be made at hotel suppliers integrated online as well as in the flight inventory, and the final customer will not distinguish between a static and a dynamic package.
Traviola B2B key features
Are you interested in learning more about Traviola B2B?

More than 50 clients in North and South America, North Africa, Middle East, Eastern and Western Europe and Asia.
Mohammed R.
Speed. It's like a formula. Its the most thing I like it, Friendly and Easy to use and it's providing us always with the latest technology, If you want to start with your online business in travel industry, Traviola it's the better platform to start with it and grow with it, was advisor at all the time, Thank you so much and appreciate your cooperations
2+ years used / 201-500 employees
Cosmin M.
This software is fast in response, easy to change a lot of things according your strategy, the knowledge of the travel business that they have and put into action.
501-1000 employees
Stefania O.
The fact that it covers a diversity of product categories: Hotels, Charters only, Packages, Activities, etc.; the reservations auto-cancellation functionality prior to cancellation deadline unless the agent fixes the booking.
Traviola
Hossam A.
We distributed our B2B to our partners in different parts of the world and our business and distribution went up by 30 % after using the system in the first year . We are getting a growth of 20 % at least every year and the system and our sales team are behind that.
11-50 employees
Tatiana L.
It's very convinient and easy to use. There are many functions we need in daily in work. And if we need something else it is possible to create . There are very good and useful reports for statistics and internal use. Very conviniet searching module. Extranet is very good. I'm inputting all our contract hotels and ther is no difficulty for me to work. Very positive and helpful stuff. I can be sure that in any cases they will help and give me good advice
11-50 employees
Noa S.
I like its simplicity of use. The stages are clear, and it saves time. Good navigation, and lots of flexibility to changes, so it keeps up with the changing needs. We needed to modify a few things over time - no problem at all to achieve!
11-50 employees
Lyubomir V.
All kind of services at one place, very easy to work, very quick upload the content, brilliant map, very important that you can see the invoices at the same place , great and very personal support from TCT, open to make new development,
11-50 employees